Think it. Crave it. Think again.

Christopher Sherman
The story of human beings has always been written in favor of liberty and due to it. Wars, revolutions, protests, riots, uprisings, law disobedience, scandal, fuss. All for a cause, all with a purpose. Freedom.
This series of photographs gets along really well with this topic. Christopher Sherman has managed more than fine to show us one of the current photography trends: nudity. I could talk about his superb command while focusing, using the flash, selecting the models or planning the poses, sure I could, but this series goes much further.
Christopher Sherman shoots and talks about freedom: the liberation of human bodies, homosexual bodies to be more precise. He talks about wars, revolutions, protests, riots and so on that have been made so as not to fit the mold, so as to proclaim that we ARE different and that makes us rich. Some would say "my freedom ends where your freedom begins", I guess some people don't understand what freedom means, Christopher does. Freedom is not hiding, not feeling ashamed, not being violent, not agreeing because of the rest agreement, not feeling guilty for who you are or how naked you like to be. Freedom is difference, love and acceptance. Freedom is the fear-free emotion of being a true humankind.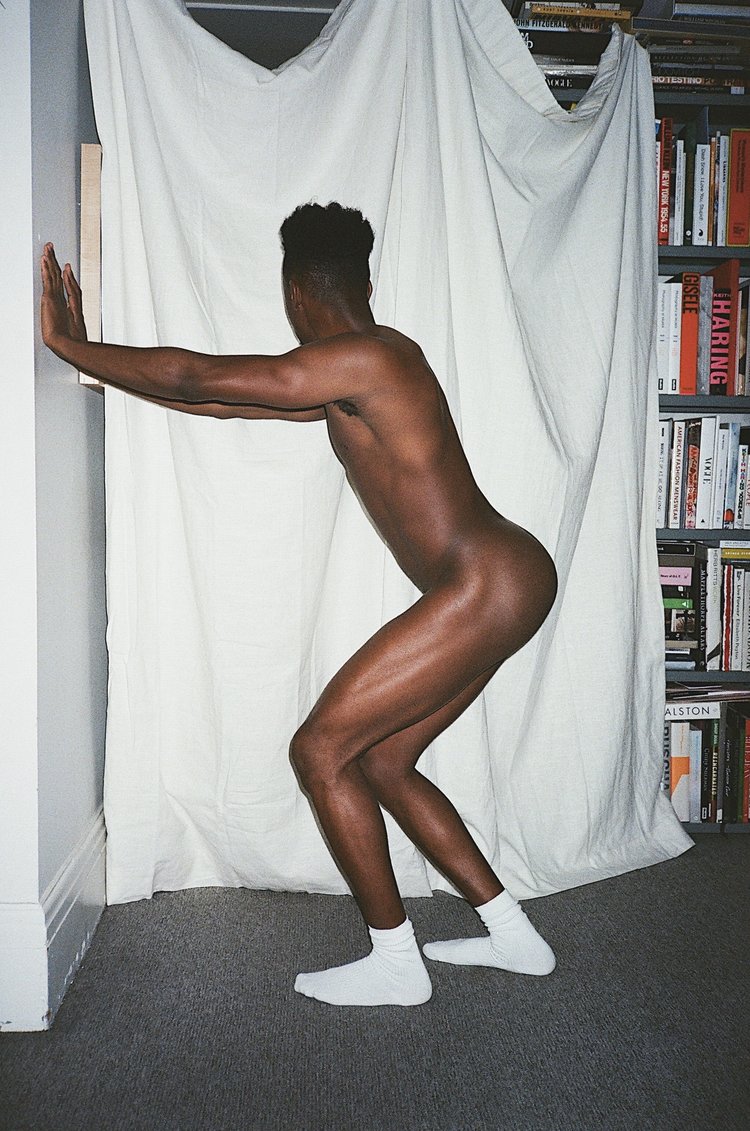 Think it. Crave it. Think again. Search it. Crave it stronger. Talk to him. Make it real. Fuck him. Don't think it. Fuck him again.
"The early parts of my life were spent doing everything possible not to be different. I sought sameness. In favour of fitting in with the crowd, I shelved my own ideas, dreams, and desires. But they would not be denied. I began to discover myself through rule-breaking photographers, those whose work were non- precious, homonormative, sexually explorative, and against the norm.
Through them, I saw images that reflected the very same ideas and dreams I had shelved away. I saw outsiders like me. And I saw that being one was not only wonderful, it provided a means of escape. I did not start taking pictures to be a photographer, but I keep taking them for the kinship I feel with the outsiders I photograph.
It was in porn that I saw men unapologetically engaged in sexual acts for the first time. The sex symbols of that era have greatly influenced the way I photograph men. In contrast to the slick and sanitized stars of the 90's, men who appeared in the films of the 80's seemed to possess a greater sense of authenticity and innocence. It is this quality that I try to infuse my images with. My work is often rooted in sexual iconography – but the power is in the subject".