The Fusion of Desires and What Happens When You Defuse Them

Maximilian Mair was born 1995 in Merano, after his graduation he temporarily lived in Bournemouth, Milan and Vienna for his studies. Afterwards he moved to Paris and after working as a scout for the model agency "Elite Paris" he decided to pursue his photography career.
Elias Terrabona was born in Merano in 1996 and currently lives in Innsbruck, Austria. After his graduation and completing his civilian service in the rescue service, he decided to pursue a creative career and began studying graphic design at the WDA Innsbruck, where he is currently working on various projects.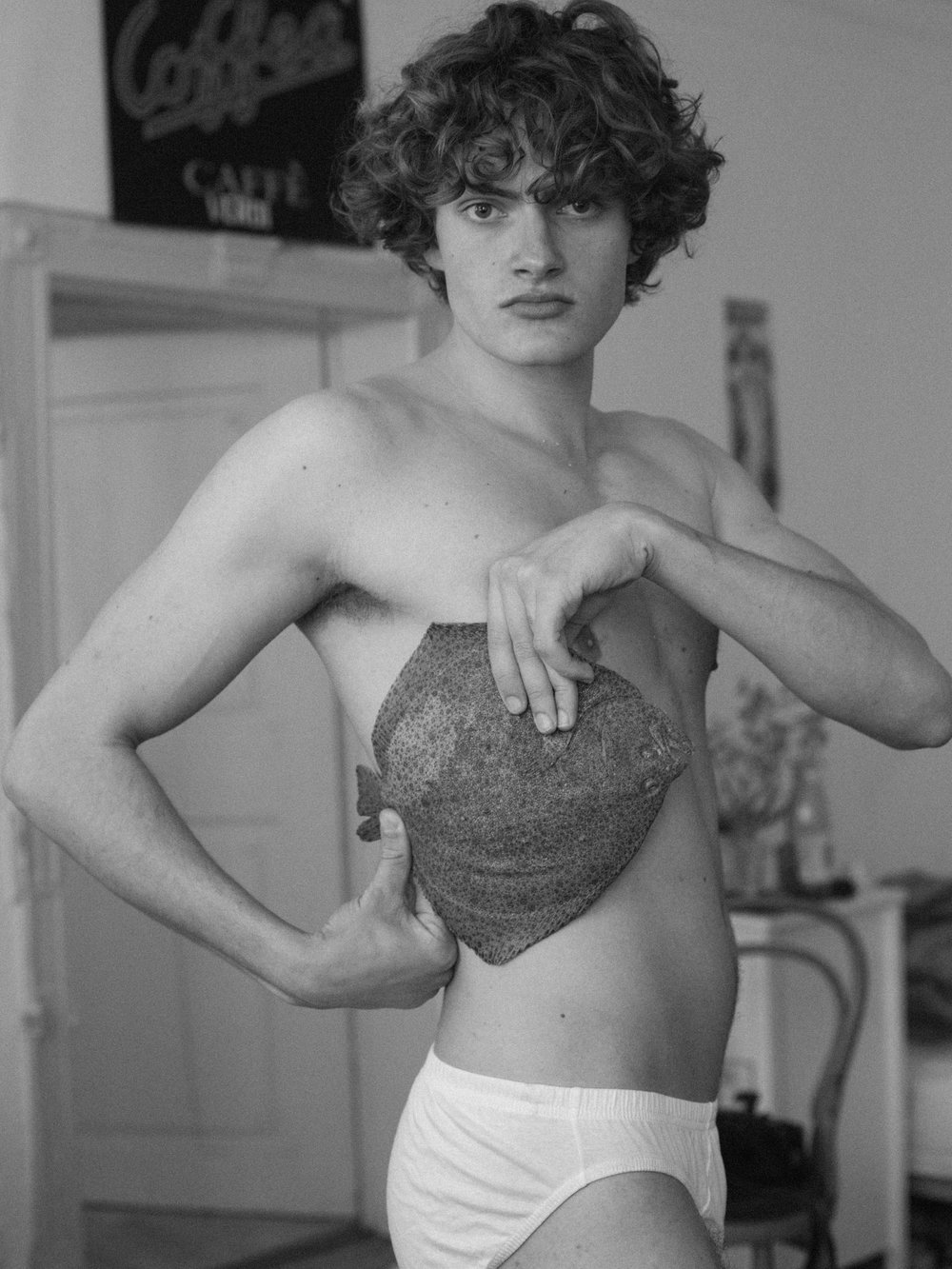 The fusion of desires and what happens when you defuse them.
The basic idea of this project is to ask in what ways human desires communicate, merge or annihilate each other.
For this series of pictures, we have dealt with the themes of sexuality/aesthetics of the body and delicacies; what is the essence of masculine eroticism? To what extent can the desire for delicacies be abstracted or at what point does polarization begin? At what level does assimilation between humans and food take place and what sensory echoes can we trigger?
On the basis of these questions we have developed a concept and tried to approach the quintessence: the desire for satisfaction.
The series starts with the thesis and at the same time our answer to it. A visual argumentation of our point of view across different levels follows, which ultimately results in a question: Where does this argument lead to and how can it be influenced?