Seeing Through Smoke And Mirrors
Domonkos Varga

Domonkos Varga (b. 1998) is a photographer and conceptual artist basedin Budapest. Domonkos Varga's work portrays the influential elements of the world around him and his generation. Simultaneously, he also has the will to make an impact on people by drawing attention to problematic social issues. His projects are always featuring a well-researched background from which he constructs visual metaphors and builds up meaningful narratives. He studied Photography at Moholy-Nagy University of Arts and Design (Budapest) and Aalto University School of Arts and Design (Helsinki). He is a Parallel Photo Platform 3rd cycle artist and also a member of Studio of Young Photographers (FFS in Budapest).
1. Your artist statement mentions the term "post-truth", How did you become interested in it?
I remember sitting in a lecture at Aalto University in Helsinki when I first familiarised myself with the concept. The term was analysed from its political aspect. It immediately felt like something I can relate to, especially as I live in Hungary.
The populist political culture in my country perfectly utilises alternative facts as a sort of rhetoric devices, which promoted the polarisation of our nation. My frustration led to the decision to research the concept and implement this in my artwork. Later on, I became more absorbed in the philosophical discourse over post-truth. In my opinion, there's a false will to associate this notion only with politics, as it is rather an experimental form of storytelling.
2. What was the starting point for this project?
During my grad year, I got carried away with studying post-truth. It motivated me to build my thesis around this notion and draw a parallel between the problematic concepts of the representational aim of photography and the objectivity of truth.
I grasped this opportunity to build a conceptual body at that time. Subsequently, I started to take photographs to visualise my observations in an allegorical sense. There was perfect harmony in this practice. Translating my academic perceptions into the language of art.
3. In an age of mistrust and disinformation, how do you gain back people's attention? What will happen to our notion of reality when digital and analogue completely merge?
I think the core of the solution comes down to provoking real-life conversations and interactions. One of the key issues of our information society is that content consumption is pretty one-sided. Not to mention that - thanks to the algorithms - it's perfectly personalised. Like having bubbles around our heads. We can prevent a total immersion into our own individual and/or digital realities by being mindful of the present and socialising as human beings. Even if it means that we debate over values in a moderate way.
This can have a counteracting nature against the ever-growing disconnection from our physical world. Not to mention that it can also prevent us from being constantly manipulated. Fragmented individuals can be easily exploited contrary to communities.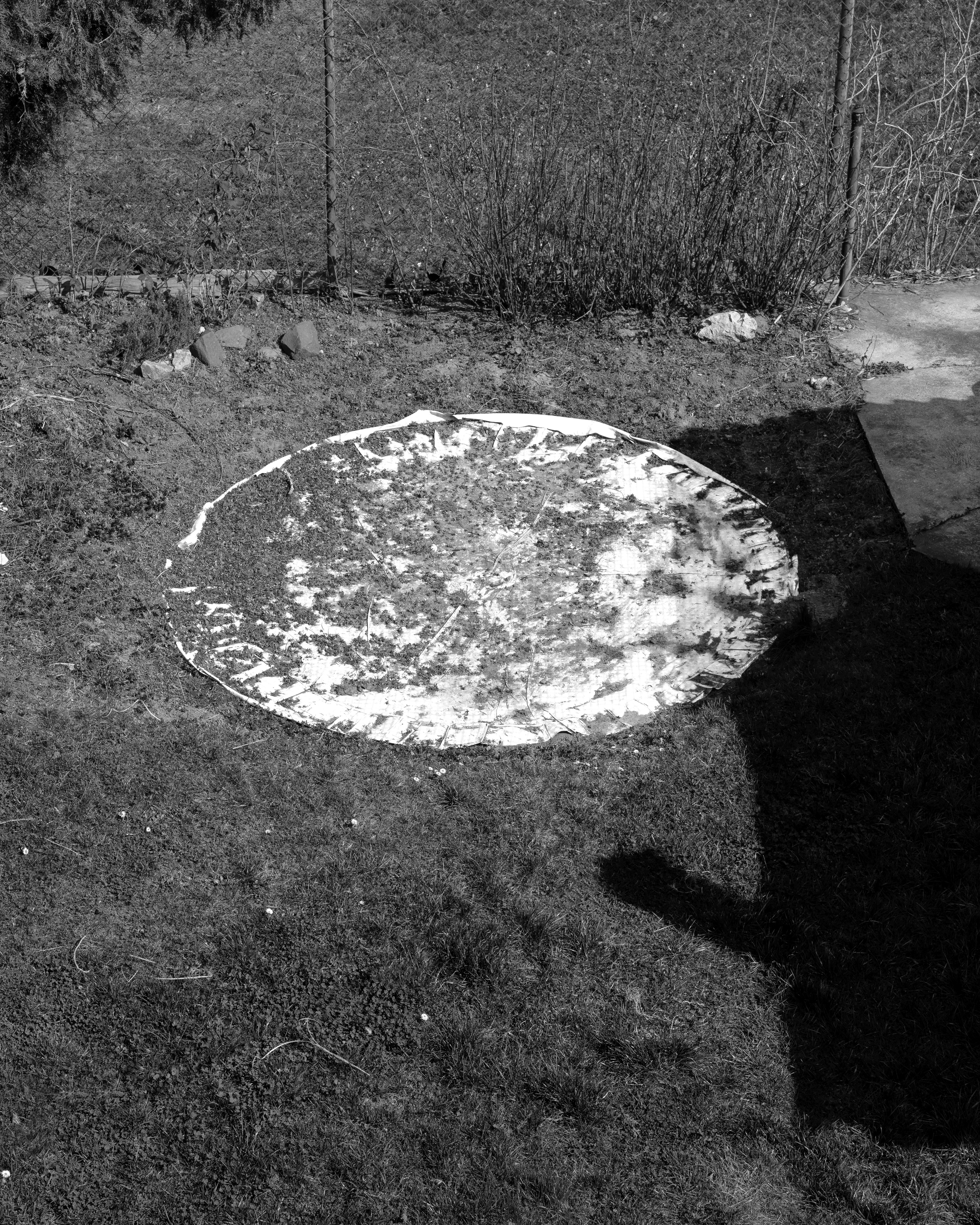 4. How do you view the relationship between art and politics?
I believe there has been an inevitable connection between art and politics. And I'm not speaking only about socio-political or socially engaged art. Almost every form of art relates to our identity, culture and society. Therefore it unwittingly raises certain political discourses.
I prefer to think about contemporary art as a platform for open debates. And one of art's stronghold is buried in its independency from bureaucracy.
5. How has the digital revolution changed the way we create and perceive art?
I deem the following phenomena just strengthened the importance of conceptuality in art, rather than its aesthetic properties or its representation of reality. People are no longer interested in what they can see and the beauty of it. The conscious art lovers are turning towards the ambiguous elements in the artworks. It's the critical attitude that shapes contemporary art and visual culture towards sustainable directions.
Although I'm not saying that the art world does not face immense challenges. I think social media platforms and the constant visual stimulus powered by our devices makes us less sensitive to adopt art. That's why I can't stress enough about the importance of physical exhibitions.
6. What then is the role of art is in a post-truth world?
I can only state my personal approach to this question. I think art can help with the redefinition of our contemporary boundaries. Even if it is about questioning our belief, moral states or deconstructing phenomena and concepts. By this, I don't mean that artists should lay down answers or conclusions in their statements. They should encourage critical thinking and give rise to conversations. Art can make us think about concerns in modern life and society from broader and more systematic perspectives.
7. What conversations do you hope the work will provoke?
With my series Seeing Through Smoke and Mirrors, I wanted to outline that questioning such primary concepts as truth is still apt.
Instead of biased evaluations, I want to help the realisation of a world surrounded by the idea of post-truth. I'm hoping that it will inspire conversations around finding acceptance and understanding in the state of being stuck between truth and lies. Besides, I wish to stimulate viewers' mind to reconsider some of society's universal values, such as objective truth.
As Nietzche said: "There are no facts, only interpretations."