Fernando Valentí
Fernando Valentí is a documentary and editorial photographer based in Madrid, who started portraying the musical scene of the Spanish capital, to move progressively to more social themes, always between art and culture.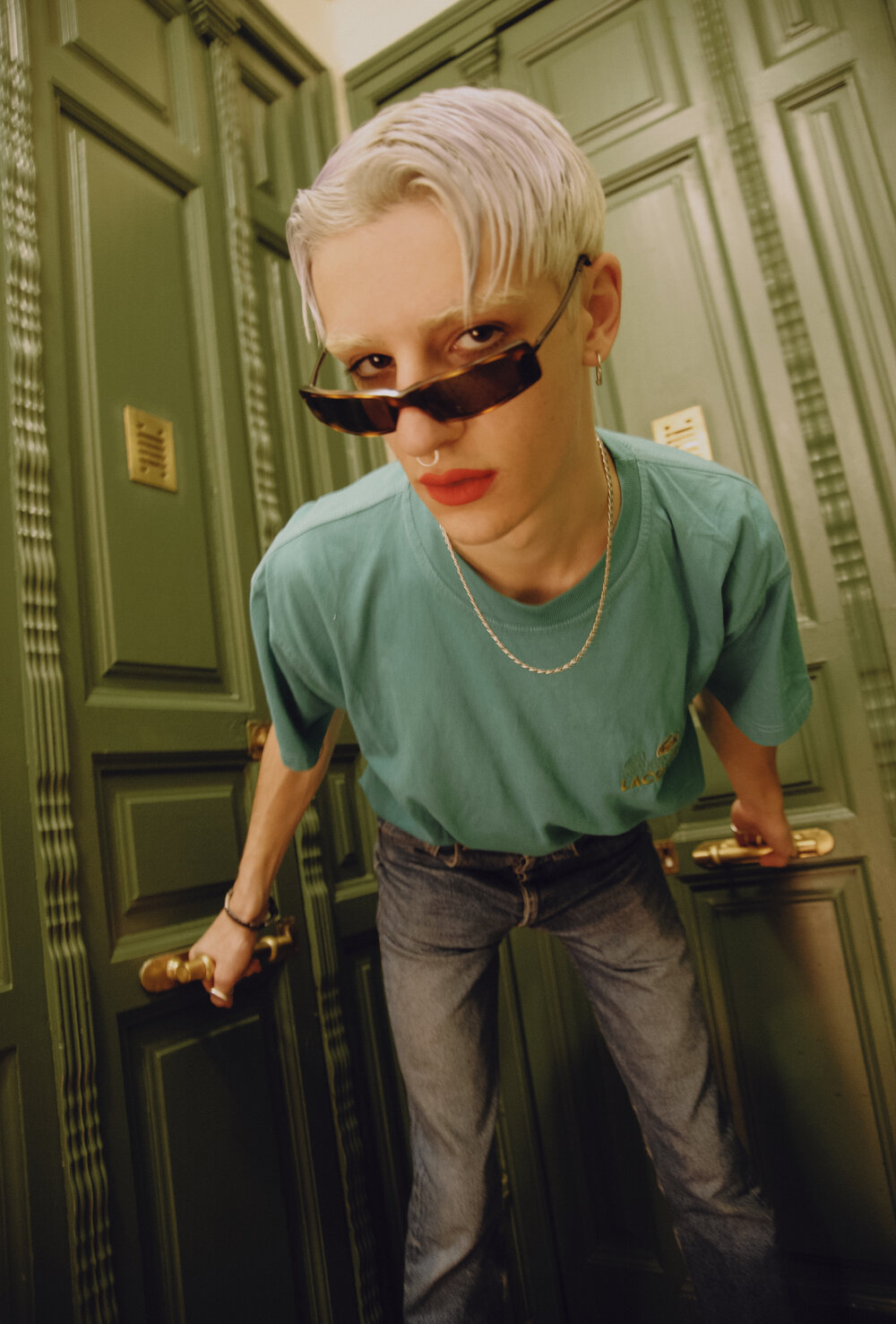 This series of photographs it's the result of his last encounter with his landlord that denied him the possibility to renew their contract, with the idea of remodelling the flat and put it back in the market at a higher price. A lot of young people suffer from this problem, that is becoming more and more present across Europe. Instead of resigning, Fernando used this unexpected situation as a creative tool. Following a tradition ongoing much before he moved in, where night commuters, or morning afterparty visitors kissed the wall of the living room and write his name beneath it; Fernando decided to contact some of them and portrait them in different ways during the week previous to the move out.
The result is a series of portraits that breaks the boundaries of gender, masculinity and femininity and brings back to the flat those night owls one day used to fly around the apartment. Sharp angles and vivid colours bring the people portrayed back to life and help us accept the different personalities the artist is presenting to us. The way Fernando has approached this series also gives as an insight view of how this apartment looked once and how the subjects relate to the space.